I am Hannah, freelance Illustrator and Designer living and working in Berlin.
at University of Art, Braunschweig
at University of the Arts, Bremen, 
B.A.
My images focus on human interactions,relationships and everything in between.The illustrations translate aspects of everyday life, through an embracement of the Absurd, into fun and c

omical scenes.
With a background in graphic design, I look to communicate emotional and authentic images through a combination of free-hand work and geometric forms in digital illustration.
Please get in touch for any questions, ideas, collabs or commissions:
hallo@
hannahkristinschrage.de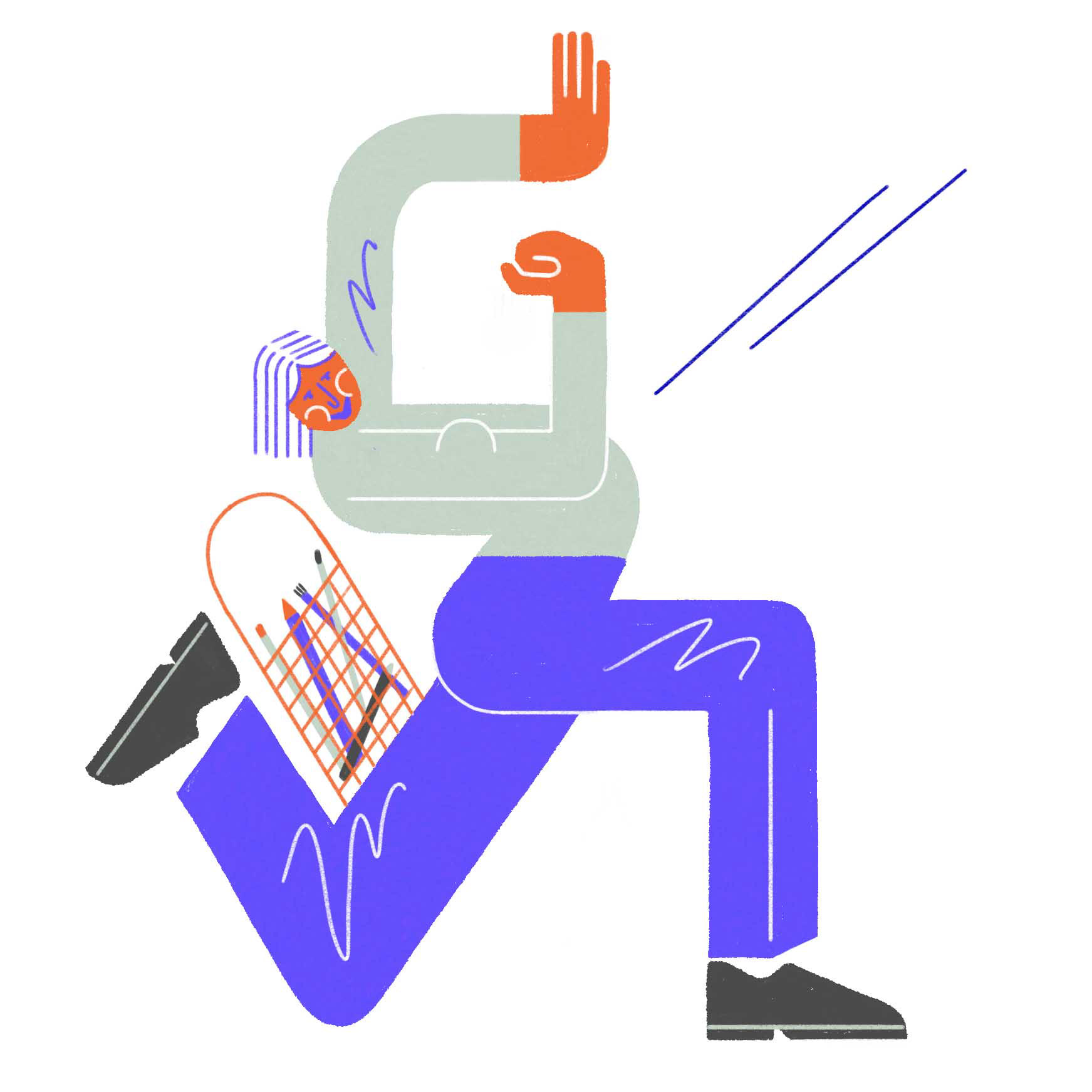 Verantwortlich für den Inhalt dieser Website Hannah Schrage Kontakt Am Schwarzen Meer 10, 28205 Bremen, Deutschland E-Mail: hallo@hannahkristinschrage.de